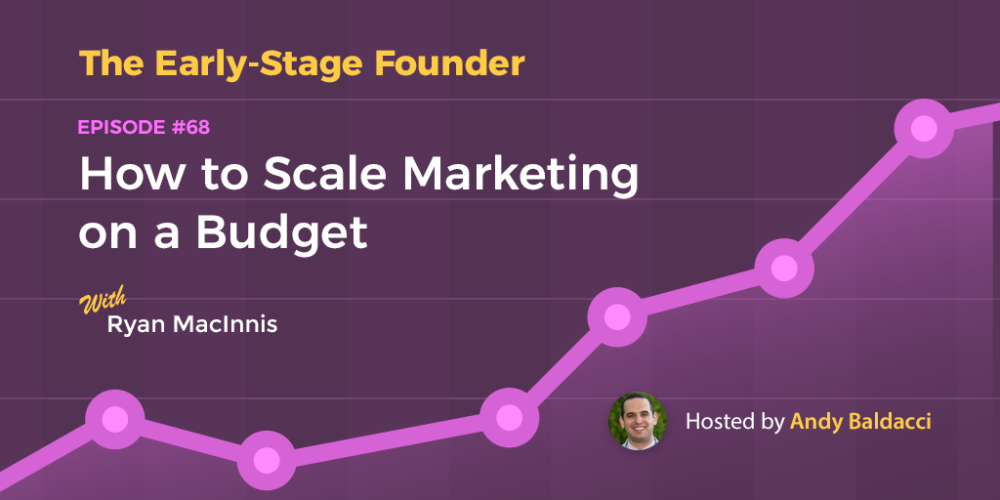 Ryan MacInnis on How to Scale Marketing on a Budget
February 20, 2018. By Kunjan
Today, I'm talking with Ryan MacInnis, the Director of Marketing at the SaaS startup Voysis. Voysis uses AI to instantly adds natural language voice search to ecommerce apps. In layman's terms, this means shoppers can search and shop by simply saying things like, "Show me running sneakers" or "Add these in size 11 to my cart."
Ryan has taken the marketing lessons he's learned working for companies like Twitter and applied them to smaller startups, managing to double traffic and triple leads with a budget of only $1,000.
In our chat, Ryan shares how he did that and how you can take those lessons to build your own marketing machine without a large budget.
If you're struggling to generate predictable growth without breaking the bank, then this is the episode for you.
Topics covered:

Background leading up to today

What is your role at Voysis and what was the path like to getting there?
What does the company look like today?

Scaling marketing from scratch

3 Pillars of Marketing
Building your first marketing plan
What does this looks like in practice for an early-stage SaaS startup?

Building a team

When is it time to start build a real marketing team?
What types of roles should you hire for first?
What are common mistakes made when building out a marketing team for the first time?

Parting advice for founders
Resources mentioned:

Where to learn more:

To see what Ryan is up to, you can follow him on Twitter or keep an eye on Voysis