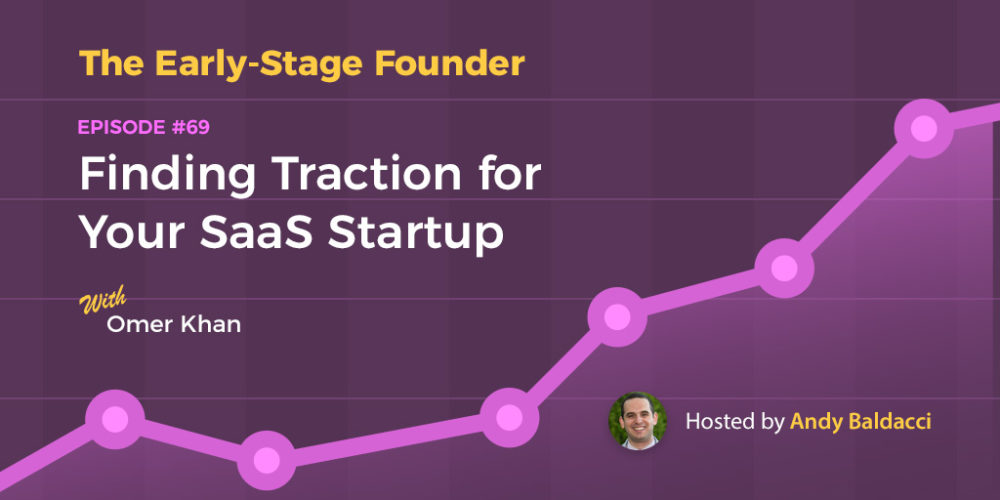 Omer Khan on Finding Traction for Your SaaS Startup
February 27, 2018. By Andy
Today, on The Early-Stage Founder Show, I'm talking with Omer Khan, the Founder of both Prestopod, a SaaS startup in the podcasting space, and SaaS Club which helps entrepreneurs build, launch and grow successful SaaS startups. In addition to all of that, Omer is also the host of The SaaS Podcast, which features in-depth interviews with proven SaaS entrepreneurs.
There is a ton of content out there on getting a startup off the ground, and Omer has delivered a lot of that himself, but in this interview, we're going to focus on the stage many of you are at: growth. You have a product and you have customers, and now it's time to accelerate your growth and really find traction.
After helping hundreds of companies and talking to dozens of founders, Omer is an expert in what startups need to do to take their company to the next level.
If you're looking to grow your SaaS business the right way, then this is the episode for you.
Topics covered:

Background

What lead you to the SaaS world?
What does your business look like today?

Podcasting

When did the podcast come about?
How have you grown your audience?

Lessons learned on growing a startup

How should a startup approach growth after finding product/market fit?
How should they decide where to focus their efforts?

How Omer can help

How can SaaS Club and your services help founders get there faster?
Resources mentioned:

Where to learn more:

To hear more from Omer, you can head to his website, SaaSClub.io, or tune into his weekly show, The SaaS Podcast