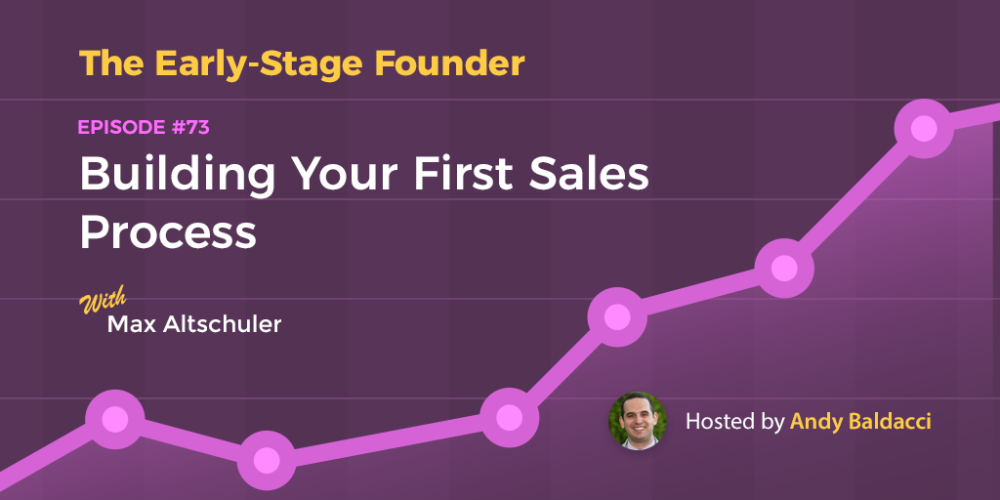 Max Altschuler on Building Your First Sales Process
April 3, 2018. By Kunjan
Today, I'm talking with Max Altschuler, the Founder and CEO of Sales Hacker, a media company that produces conferences, events, and training that aim to spark innovation and community engagement in the ever-evolving world of B2B sales.
As a startup, having a great product is just part of the battle. In order to stand out from the crowd and scale your operations, it's crucial to have a clear and efficient sales process.
In our chat, we're going to dive into everything sales, from what a sales process looks like to how you can get started building the one for your business.
If you've been avoiding sales and aren't sure how to get started, this is the episode for you.
Topics covered:

Importance of sales

Why doesn't the best product always win?
Why aren't more schools offering real sales programs?
How is Sales Hacker trying to change this?

Building a sales process

Why is having a true process for sales so important?
What does a typical sales process look like at a high level?
How should a startup with some level of product/market fit approach building their first sales process?
What are some common mistakes you see other founders making here?
Resources mentioned:

Career Hacking for Millenials
SUTRA
G2Crowd
Drift
Udemy
Jeb Blount
Mike Weinberg
David Cancel
Where to learn more:

To hear more from Max, you can follow him on Twitter or see what he is up to at SalesHacker.com