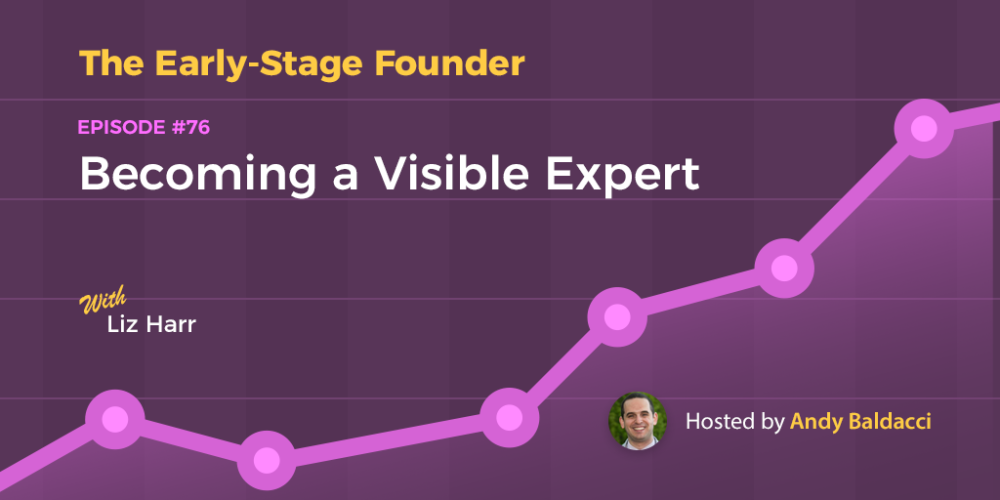 Liz Harr on Becoming a Visible Expert
April 24, 2018. By Kunjan
Today, I'm talking with Liz Harr, Partner at Hinge Marketing, the world's leading research-based branding and marketing firm for the professional services.
In our chat, we're going to dive into the idea of the "visible expert" and how startup founders can build their reputation and become well-known leaders in their field.
Liz walks us through what a Visible Expert actually is, why developing this expertise is so valuable, and the steps you can take to get there.
If you're finding it hard to stand out in a crowded market, this is the episode for you.
Topics covered:

Background leading up to today

What is Hinge and how did you get started with them?
What is your role there today?

The Visible Expert

What is a Visible Expert?

What are some of the specific benefits of developing VE?

What are the steps somebody has to take to become a Visible Expert?
What advice would you give to a founder about to start this journey?
How does Hinge fit into all of this?

Where can listeners go to learn more?
Where to learn more:

Check out Liz's Book, The Visible Expert, or dig deep into Hinge Marketing's library of thought leadership.