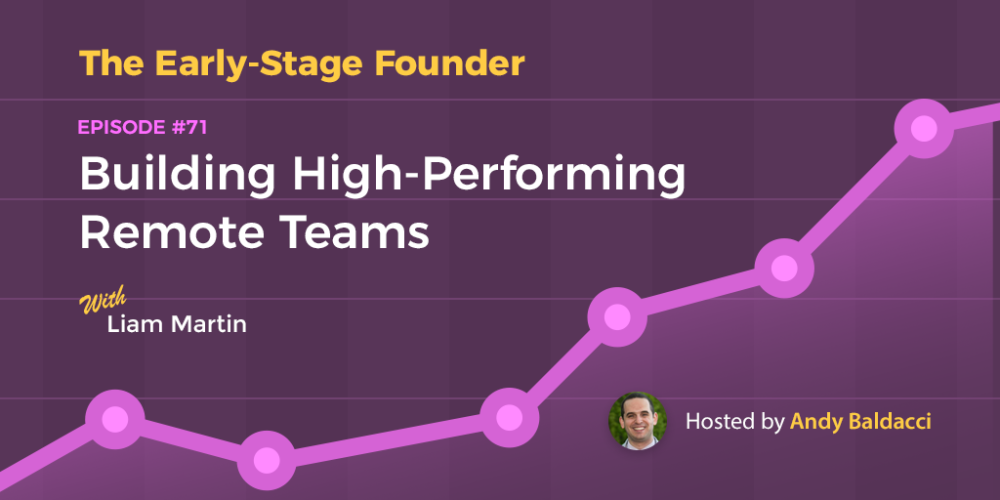 Liam Martin on Building High-Performing Remote Teams
March 13, 2018. By Kunjan
Today, I'm talking with Liam Martin, the co-founder of Time Doctor, a SaaS startup that offers smart employee time tracking and screenshots, and also the co-founder of Staff.com, an enterprise-focused startup that uses AI to provide actionable employee insights.
For a lot of new startups, and probably a lot of you listening, a remote team is almost the default way to structure a company. The list of benefits is almost never ending, but that doesn't mean it doesn't have its own unique set of challenges.
In our chat, Liam will share the difference between building a remote team and outsourcing, how to build processes to keep the team on track, how to get your team to actually follow these processes, and how to avoid some of the common pitfalls along the way.
If you're looking to maximize the productivity of your workforce or even just minimize your headaches, then this is the episode for you.
Topics covered:

Background

Can you describe what Time Doctor and Staff.com are and how they relate?
What does the overall business look like today?

Outsourcing and process design

What does outsourcing mean to you?
What's the difference between that and more general remote work?
Why are you such a proponent of this?
Walk us through the 4 rules to building a process

Discover
Design
Deploy
Debug

What are "organic training processes?"
What common problems do founders run into during this process?

How can they avoid them?

Leveling up

As an outsourced team grows, what new challenges does a founder have to deal with?
What part of this process are you currently trying to improve in your business?

Parting advice for founders

What advice do you wish somebody gave you when you built your first remote team?
Resources mentioned:

Running Remote Conference 2018: Practical advice on building and managing remote teams

If you're interested in going to Running Remote, use the code "baldacci" to get 15% off!
Where to learn more:

To hear more from Liam you can follow him on Twitter or see what they are up to at Time Doctor.