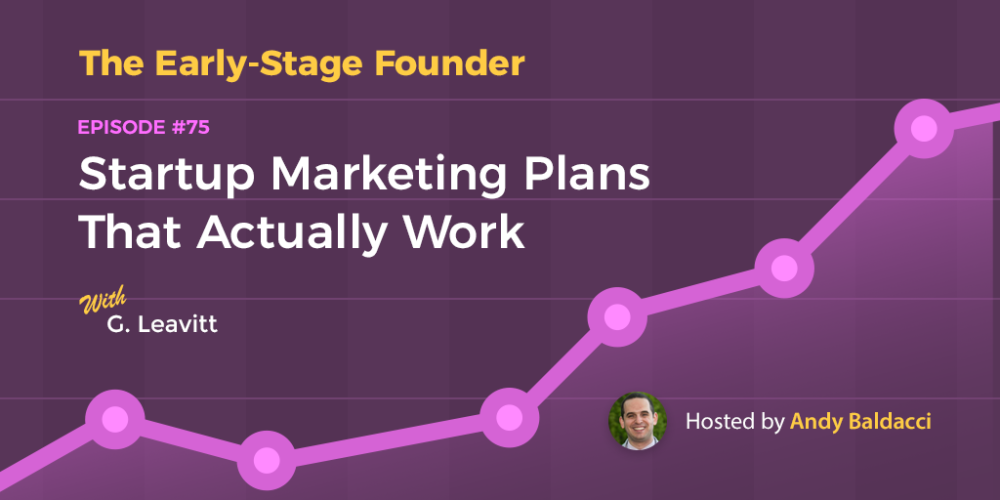 G. Leavitt on Startup Marketing Plans That Actually Work
April 17, 2018. By Kunjan
Today, I'm talking with G. Leavitt, a serial SaaS CEO and Marketing Scientist. While he runs many businesses, his primary focus is currently Franbox, a tool that helps franchise businesses automate marketing, selling, operations, and pretty much anything that takes a lot of time.
G. has built several successful SaaS businesses and he attributes much of their success to the way he created their marketing plans.
In today's interview, G. walks through exactly what goes into these marketing plans, why they are so effective, and how you can build your own.
G. really knows his stuff and provides the sort of unique perspective the startup world needs more of.
Topics covered:

Background leading up to today

When did you first get started in the SaaS world?
What do your businesses look like today?

Marketing Plans

What does a marketing plan consist of?
Where are most startup founders going wrong with this?
What is segmented planning and how does it fit into this process?

Why is it so important?

Founder's Journey

What does this planning look like in your own businesses?
What challenges are you facing executing these plans?

Where can listeners go to learn more?
Resources mentioned:

Where to learn more:

If you want to get G's course on building your own marketing plan, head over to Savavo.com and if you're looking to hear more from G himself, you can find him on LinkedIn.​