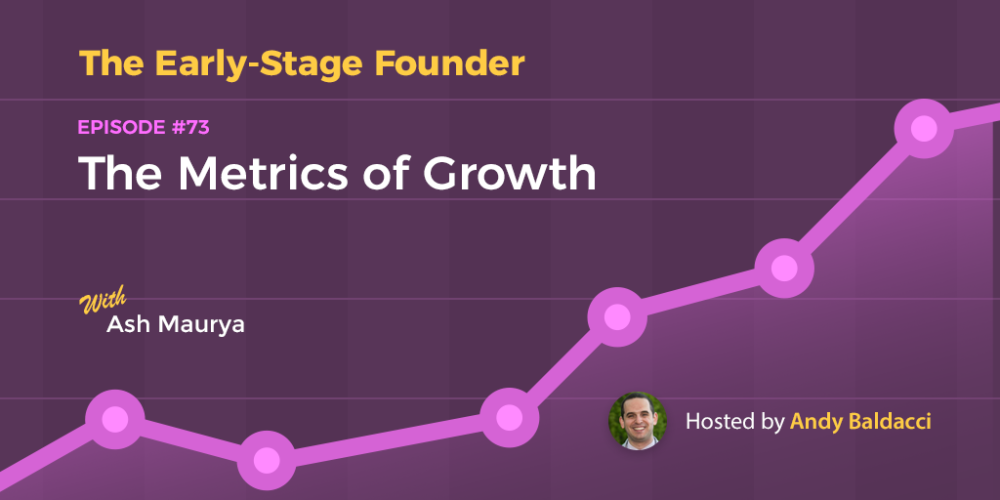 Ash Maurya on The Metrics of Growth
April 10, 2018. By Kunjan
Today, I'm talking with Ash Maurya, the Founder & CEO of LEANSTACK which offers the tools, content, and coaching resources to help entrepreneurs succeed. He's also the author of the books Running Lean and Scaling Lean, invaluable blueprints for building a successful startup and getting it off the ground.
In our chat, we're going to dive into the pieces of each book that I think are most relevant to listeners of the show which are what Ash calls the metrics of growth and how you can use those to find traction and grow your startup.
If you feel like you're moving forward without a clear plan, then this is the episode for you.
Topics covered:

Background leading up to today

Why is the Lean methodology so important for startups today?

Scaling Lean

Walk us through what your approach to Scaling Lean looks like in practice
How can this be implemented after a startup is already off the ground?
How does LEANSTACK fit into the picture?
Rapid fire questions:

In your job/business, what do you spend too much time on?
What do you not spend enough time on?
What is something you're personally trying to learn or get better at?
Resources mentioned:

Where to learn more:

To hear more from Ash you can follow him on Twitter or see what he is up to at LEANSTACK.